Trust our experts to repair your steering and suspension
These systems are very important for your safety, ride and tire wear. The suspension system is the only system that works 24 hours per day 7 days a week; the shocks, struts and springs are constantly holding the vehicle up. This also includes wheel bearings that the wheels are attached to. The steering and suspension systems today are electronically operated and computer controlled and requires proper equipment to diagnose and repair. Alignments can save you money on fuel and make your tires last longer. Worn suspension parts will negatively affect both of these and can actually break. If any of these parts break, it could put your family's life at risk.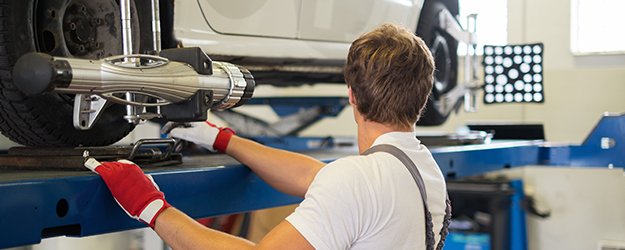 Have you ever seen a vehicle on the side of the road with the wheel folded under the vehicle? That is likely a broken steering or suspension part.
We usually complete the service within the same day.
Autotech can keep your engine cooling system in optimal condition
When your cooling system fails, it can cost thousands of dollars in major engine repair or replacement if not repaired quickly. The engine cooling system should be checked during normal maintenance servicing. If you notice coolant loss or a leak, let us check it right away. Be sure to monitor the vehicle's gauges when driving and watch for any abnormal reading. Electronics are also a large part of the cooling system because the computer monitors temperature and will turn cooling fans on & off as required.
We provide estimates within an hour of service.