Professional Automotive Maintenance Services
AutoTech is your go-to source for automotive maintenance. From oil changes, tune ups, fluid flushes, tire rotations and factory scheduled maintenance we have you covered. We also offer lots of free checkouts of your vehicle and free engine light code pulls.
We are an O'Reilly auto part certified auto repair shop.
Full-Service Auto Diagnosis and Repairs
Did you know that today's vehicles have dozens of on-board computers that are controlled by hundreds of input and output sensors and switches. They are constantly communicating with each other and when any sensor or computer fails, it can be difficult for most shops to diagnose. At Autotech, we have the necessary diagnostic scan tools and computers to find and fix the problem the first time.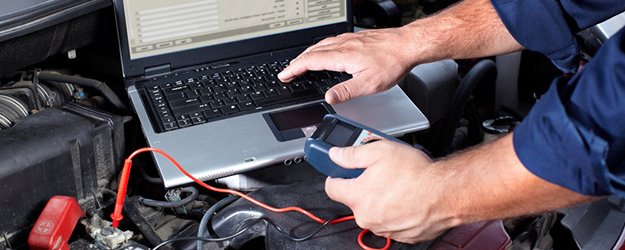 We scan the vehicle for codes at no charge. Then we use factory schematics and flow charts to properly trace, diagnose and repair the fault. Then we will road test vehicle to confirm repair.
The business partners have over 90 years experience in automotive repairs.